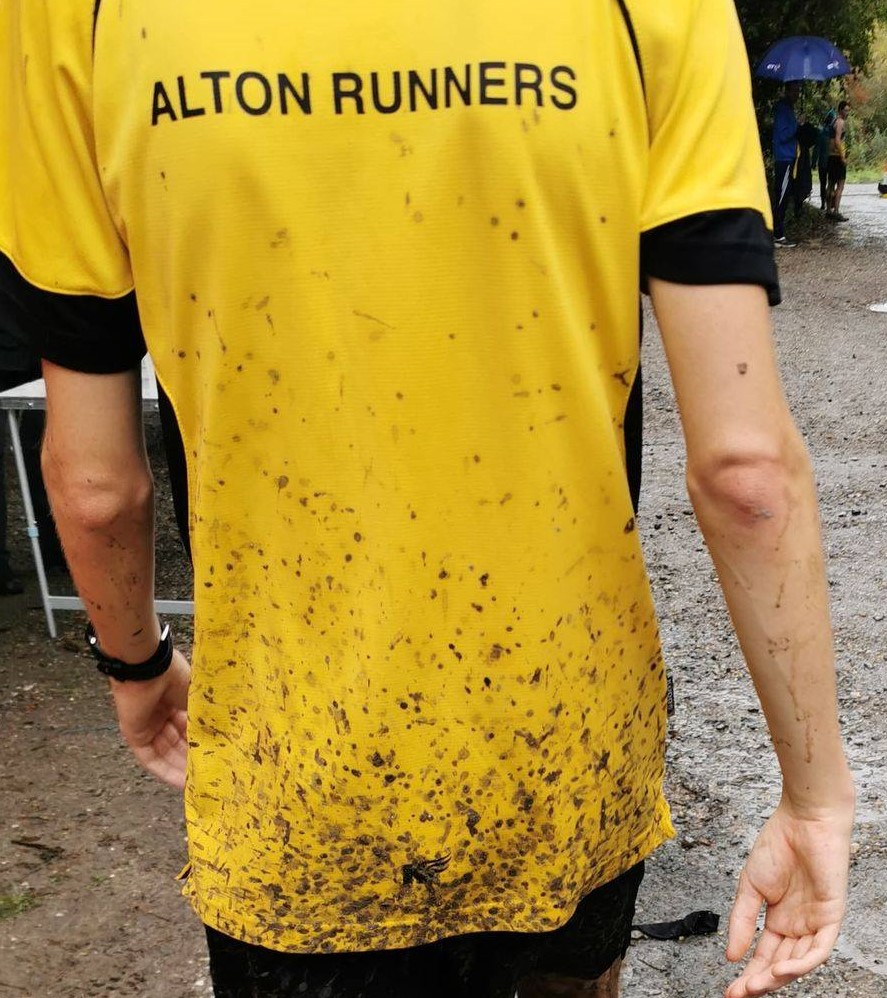 This season's Hampshire Road Race League has been completely decimated by cancellations due to the Coronavirus so Alton Runners members have been entering other competitive events and were out in force on 4th October.
Bianca Junge ran her virtual London Marathon in the rain following a route in and around Alton taking in the Alton 10 route and the villages of Binsted, West Worldham and Kingsley. Bianca was joined at various points on the course by other members of the club and at times had to wade through puddles almost knee deep. Her finishing time was 4 hours 55 minutes and 29 seconds. After the marathon Bianca said "I enjoyed every minute of the run, especially with the support that I received from my amazing support team."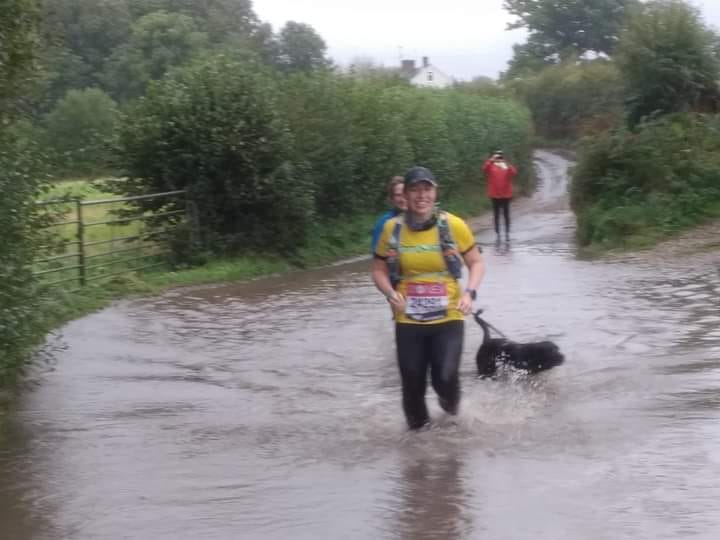 Mark Walsh ran in his first official marathon which was also in the virtual London Marathon. In his case he completed it in the Amesbury area and also get very wet in the relentless rain. He was surprised and pleased with his time of 5 hours and 6 minutes and is looking forward to his next distance running challenge.
Club Chair Philip Scrase ran his 108th marathon on the Isle of Wight. Afterwards he recalled "It was a bit windy and wet, with the worst of the wind around Yarmouth but it did mean that coming back to Cowes where we started the wind was pushing us along especially up the many hills!" Philip was pleased with his time of 3 hours 59 mins 11 seconds, finishing 68th out of 171 finishers and came 1st in his age category.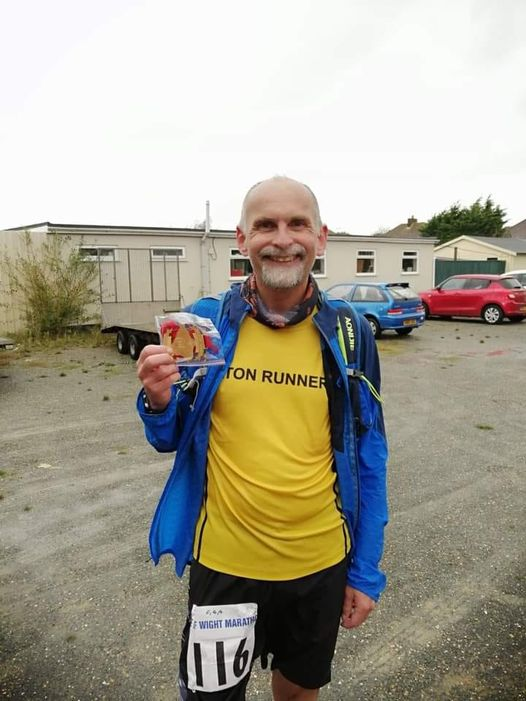 Keeping with the marathon theme, Joe Pettifor and Penny Carpenter took part in "The Race on The Chase". This was a trail marathon that took place on the Cranbourne Chase, an area of outstanding natural beauty. The race started at Rockbourne near Fordingbridge and although it was officially a marathon the pair ran 50km instead of the traditional 42.2. In Penny's words "Unfortunately we had a disastrous start, taking our first wrong turn at 1km. A few more mistakes and water crossings later, the end was not approaching by 42km. It was a surprise when we realised it was going to be a 50km run! To be fair, a lot of other runners ran in excess of 42 km as well so we suspect that the course was slightly long in any case."
Joe and Penny finished in 28th and 29th position in 5 hours 32m and 15 seconds and 5 hours 32 minutes and 16 seconds.
Darren Morrish also ran a marathon but a point to point from Salisbury to Winchester – the Clarendon. There were a lot of hills and a lot of mud on the course. Although he is an experienced marathon and ultra runner, Darren said that this was possibly the toughest route that he has ever done "I was very pleased with my time, particularly in these harsh conditions and it was great to see other members of Alton Runners out on the course but taking part in different events." He finished in 219th position in a time of 5h 11m 47s. There were 323 finishers in the marathon.
Alton Runners had two relay teams in the same event. The first team to finish from the club was an all male team consisting of Alex Hall, Alistair Smith, Andrew Hook and James Perratt with support driver Ryan McGreavey. Alex said that the event had been a very fun and enjoyable experience, albeit wet and muddy. The team were pleased with their second place finish in a time of 3h 01m 52s.
Alton's mixed team consisting of Stephen Clow, Abbie Tarrant, Richard Taylor and Jo Scawn also enjoyed themselves in the rain and the mud. Richard paid a compliment to the race organisers "Congratulations to the race director and all of the amazing volunteers for organising a safe and most enjoyable event". They finished in 3h 59m 33s in 24th place overall out of 55 teams. This was 18th out of 39 mixed teams.
I took part in the Clarendon half marathon and finished in 118th position out of 247 finishers but everything didn't go smoothly. At about 9 miles, I managed to trip over a tree root and finished up rolling on the ground in the mud. I was a bit disappointed with my time of 2 hours 9 minutes and 18 seconds as I would like to have done sub 2 hours. However, given that it rained throughout the race and it was a hilly course as well as my fall, I shouldn't be too disappointed.
Alton Runners members are already planning their future events including the Queen Elizabeth Country Park marathon and half marathon. The Club train on Tuesday and Thursday evenings.
Written By Jim Armitage