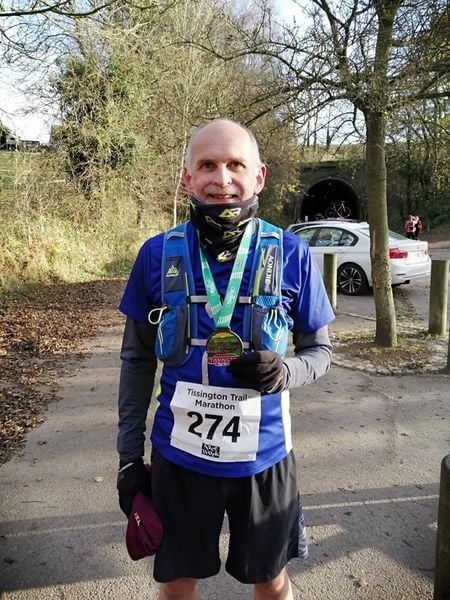 Huge congratulations to everyone taking part in runs and races this weekend! From the twenty one club members who brought home a veritable selection box of pbs at the Gosport half marathon to those juniors and grown ups who joined Brian Wood MC at the start of his 21st consecutive marathon (out of 25) at Hogmoor Inclosure junior parkrun on Sunday - and everyone else!
No stranger to a marathon himself, club Chair Philip Scrase reports back on his weekend jaunt:
"Marathon #122 completed on Sunday which was the Tissington Trail marathon in the Peak District. This was the second time I had run this marathon and is in my top 10. It is an out and back run along an old railway track starting in Ashbourne and you gradually climb for 13.1 miles and then turn around and come back down so a good chance of getting a negative split! Though a negative split wasn't on the cards this time as I have a slight hamstring injury so was taking it easy.
The views are stunning. If I was any good at taking photos on my mobile with freezing hands I would have taken some of the views! We were grateful for the sunny conditions though a tad cold especially in the more exposed areas where the wind was quite gusty.
Thanks to Richard for supporting me and being able to enjoy the trails on his bike. I got to mile 23 before he caught up with me!
One more marathon left to do in 2021 better start planning 2022